Your online resource for learning electronics!
The goal of this site is to provide you with an easy and fun way to learn all you want about electronics. Whether you are a student, hobbyist, or just curious about electronics, this site will provide you with the information you need to help you achieve your goals.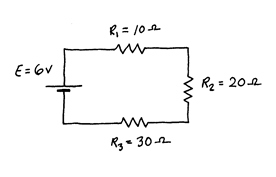 Both theory and practical subjects will be covered, and in many different ways and styles. Lessons will consist of text, pictures, and video, to make the topics as interesting as possible, while accommodating as many learning styles as possible.
The focus will be on the basics, making the learning practical, useful, and hopefully memorable. And, something you can use right now!
Lessons are being prepared and are being added as they become available.
If you don't find what you're looking for, or have any questions, please let me know.
If this is your first time here, please check out the Start Here link.
Enjoy!